Oct 11 2010
[display_podcast]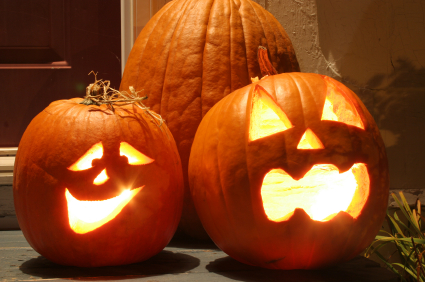 Halloween is only a couple of weeks away, and Halloween shopping is in full swing. Besides the obvious (costumes), people are scooping up Halloween decor and treats. Cindy and I review Halloween merchants and tell you where you can get some of the best deals and unique items (even places that are not known for their Halloween merchandise).
Show Notes:
Cindy and I wing it this week by not planning out in advance what they are going to talk about. That itself is scary.
You can spend some big money on spooky Halloween decorations. Look for coupons!
The Grim Reaper from SpiritHalloween.com really scares Tricia, and you can see a video of it here. (Someone should buy Cindy the life-size Jason or the Crawling Girl to freak her out)
Congrats to BuyCostumes.com on their Commission Junction University win! Be sure to check out their deals under $10.
Some popular costumes this year that Tricia has been working on promoting are Sookie Stackhouse, the Smurfs, and Wizards of Waverly Place. Twilight is still hot.
A fun place to get candy for an adult Halloween party is Old Time Candy because they have candy by decades.
Comments Off on She Shops Around 25: Halloween Deals