Mar 19 2014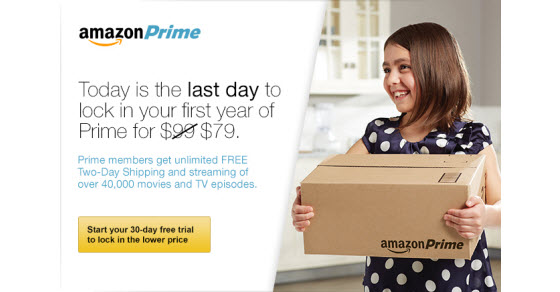 If you have at all considered signing up for Amazon Prime, today is the day to do it. Today is the last day that they are offering it at $79 a year before it goes up to $99.
If you sign up today, you can lock in the rate and start a 30-day free trial. I love my Amazon Prime. I use it to get free tw0-day shipping on so many things that I buy online. It also includes the movie streaming service, which I find has as many movies (if not more) that I want to watch than does Netflix.
Last chance before the price goes up! See the site for more details.
Comments Off on Last Day for Reduced Amazon Prime Rate