Jul 18 2014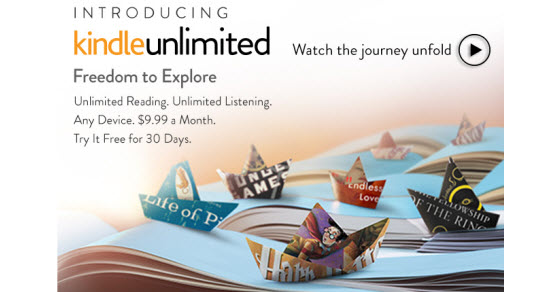 Amazon has announced that its new service, Kindle Unlimited, is now available. You get access to over 600,000 books including popular titles like Diary of a Wimpy Kid, The Giver, Harry Potter, Hunger Games, Lord of the Rings, and More. Some audio books are also included.
The great part is that you do not have to have a Kindle to be able to access the library. You can use pretty much any electronic device.
Right now you can get a 30-day trial of the service for free.
Comments Off on Free Trial of Kindle Unlimited