Mar 15 2016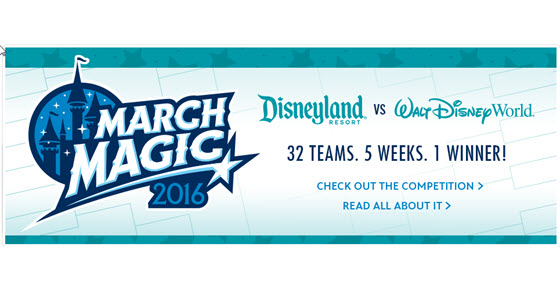 Disney is once again participating in March Madness with its Disneyland vs. Walt Disney World teams. For Disney fans this is a really cool promotion because you can buy limited edition t-shirts that represent some of your favorite Disney attractions. Once a shirt sells out, it is gone! Here are some of my favorites:
Big Thunder Mountain Goats
Caribbean Cannonballs
Gracey Manor Ghouls
Jungle Cruise Skippers
Imagination Institute Dreamfinders
Progress City Gears
Mine Train Miners
Shirts sell for $27.95 but the better deal is 2 for $44. Plus, get 5% cash back from Sunshine Rewards.
Comments Off on Disney March Magic Shirts (Limited Edition)