Nov 28 2016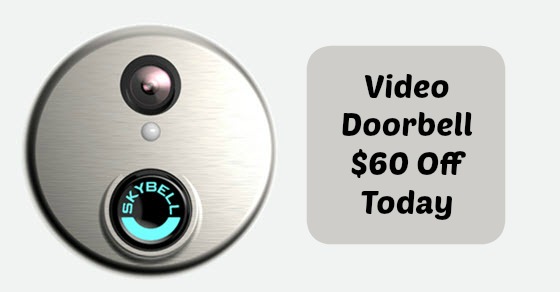 We'd never even heard of this company until the other day and all of a sudden they are taking over the holiday shopping deals! We are seeing them pop up all over the place. And it's easy to see why–their product solves a problem AND the deal is good.
Today only you can take $60 off the SkyBell Video Doorbell. When someone presses the doorbell, you get an alert on your smartphone and can then see, hear, and speak to your visitor like you are in the house. It also has a motion sensor that will alert you even if no one presses the button. It can even record videos for you to download or watch later.
Whether you are looking for security for your own house or give it as a gift, the SkyBell Video Doorbell deal is a great one!
One Response to "Hot Deal! Discount on Video Doorbell (Plus Free Shipping)"
Special Deal Alex And Ani Eve

[…] nshine Rewards is a loyalty program dedicated to paying you back for taking surv […]