Mar 14 2017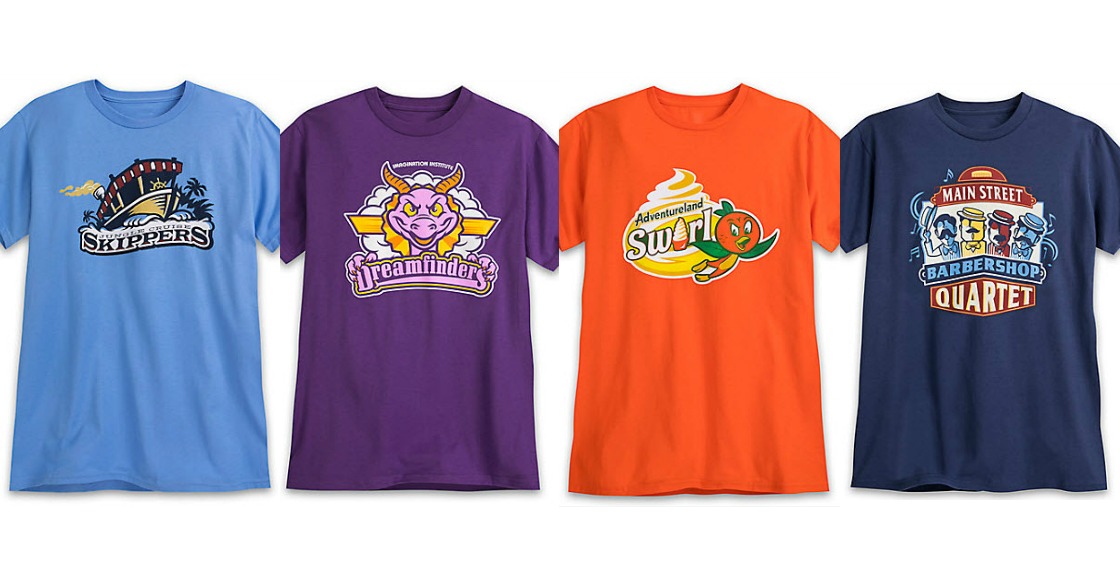 The Disney March Magic shirts are back! Last year my family bought a handful of these and they have become some of our favorite Disney shirts. This year we see the return of many of the attractions from last year but also some new ones.
Here are just a few of my favorites:
Gracey Manor Ghouls
Big Thunder Mountain Goats
Jungle Cruise SKippers
Imagination Institute Dreamfinders
Hollywood Tower Hotel Bellhops
NeverLand Lost Boys
Star Tours Rebel Spies
Frontierland Churros
Main Street Barbershop Quartet
It's worth noting that if you buy 3 or more shirts and use coupon code MARCHMAGIC you will get 20% off. Buy 5 to get 25% off and 10 or more to get 30% off. You get free shipping on orders of $50 or more with code SHIP50.
Also, don't forget that you can get cash back when you shop through Sunshine Rewards!
Which are YOUR favorites?
One Response to "Save 30% on Disney March Magic Shirts (Limited Edition)"
Limited Offer Golden Hearts Scarf By Scarvescom Red Viscose

[…] ping on the Internet. Get coupons, promo codes, discounts, free shipping, and ca […]