Nov 21 2014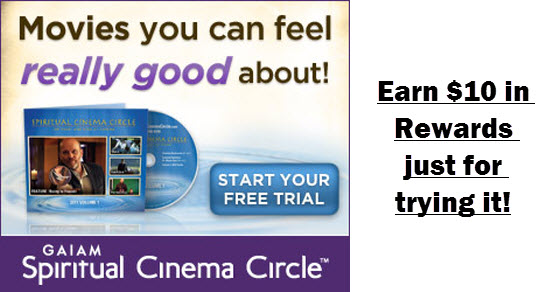 Did you know that there are so many inspirational movies made every year that never make it to the theaters? Spiritual Cinema Circle is the home of uplifting films from independent filmmakers.
We are excited to bring an exclusive offer to our members for Gaiam's Spiritual Cinema Circle. When you sign up for free (just pay shipping and handling of $4.95), you will earn $10 from us.
You will receive a DVD of 4 films plus access to GaiamTV. If you choose to stay on after the trial, you will receive 4 movies a month for $21 plus shipping and handling. There's no minimum stay requirement and you never have to return anything.
You can see below a sample of the type of movies included in the Spiritual Cinema Circle. Get signed up today while we have this special offer!