Dec 17 2014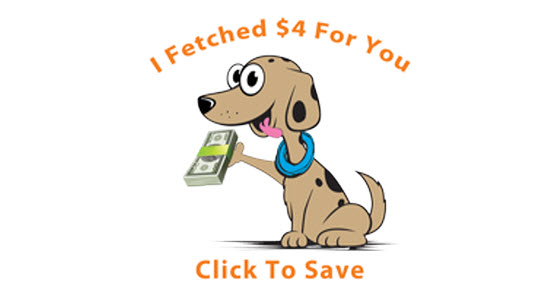 Hot Dog Collars is offering a coupon to get $4 free to put toward anything on their site, and they have merchandise starting at less than $4! In fact, they have a whole line of Holiday Squeaker Toys on sale for $3.95 that you could get delivered in time for Christmas.
What else do they have? Obviously dog collars, tags, and leashes. But they also have beds, bowls, chews, toys, and more. With $4 toward anything on the site, it is definitely worth checking out!
To get the $4, visit Hot Dog Collars and you will see the image of the dog above. Click on it and it will prompt you to Tweet, Like, +1 or enter your email to get the $4. Limit 1 use per customer.
You can get free shipping on purchases of $30 or more or you can pay for UPS or USPS shipping. That price will vary depending on where you live. The great thing though is that you can put in your zip code and it will estimate the cost for you before you check out.