May 07 2013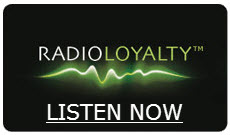 Our members have been having great experiences so far with the new Radio Loyalty program at Sunshine Rewards. It's easy to listen to great music while also making money. You can choose to listen to everything from 70s music to today's top hits to talk radio. And the best part is that the longer you listen, the more money you make.
If you are new to Sunshine Rewards, it's free to sign up and we even get you started with a $2 bonus. You can't beat that!
Check out the quick video below to see how it works. Visit the Radio Loyalty thread in the forum if you have any questions. Join the thousands of other people earning money every day from listening to music!
Comments Off on Get Paid for Listening to Music