Sep 10 2014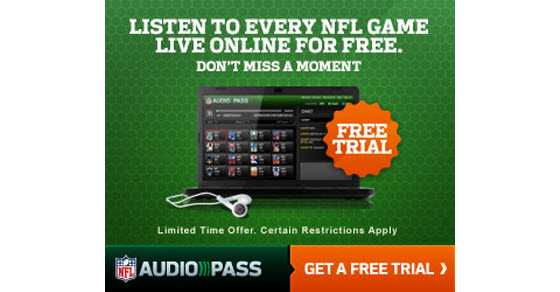 NFL Audio Pass is running a special this week where you can get a free trial to listen to every NFL game for free.
Normally they charge $24.99 for all of one team or $29.99 for all regular season games. You can also get one month for $9.99 or one week for $4.99.
It's a great option if you are going to be away from home or do not get a specific game in your area!
http://www.sunshinerewards.com/shopping/NationalFootballLeague/
Comments Off on Listen to Every NFL Game Free