May 01 2011
Win $100 Gas Gift Cards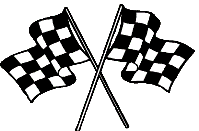 Get your motors running this month with Daily Surveys at Sunshine Rewards and you can win one of 3 $100 Gas Gift Cards. To enter, complete any of our 8 Daily Surveys. You will receive one entry for each Daily Survey that credits to your account between May 1, 2011 and May 31, 2011 (Eastern time).
Prize #1: One $100 winner will be randomly chosen from all of the entries. The more surveys that you complete, the more entries that you will have.
Prize #2: The person who completes the most surveys during the entry period will win a $100 gas gift card.
Prize #3: The person who has completes the most Daily Surveys during the entry period who has not completed a survey through us yet in 2011 will win a $100 gas gift card.
All 8 Daily Surveys are eligible: Greenfield, MyThoughtCounts/AMP, My View, Survey Head, SSI, SSI(2), Samplicious, and GiveUsYourTwoCents.
Click here to see all of the Daily Surveys and get started!
Visit our
Win Gas Gift Cards
page for more information and rules.
Comments Off on Win $100 Gas Gift Cards