Dec 05 2011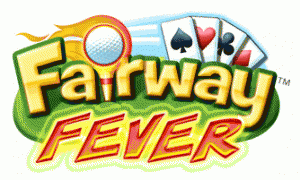 Update: Congratulations to our first winner, Jean Owens, and our second winner, Susan Wilbanks. Your prizes will be on their way soon! Plus, we have restarted the contest for this week! First prize will again be a $25 Amazon gift card. Second and third place will each receive a code for a free Big Fish game of their choice! Same rules apply. Contest ends at 11pm Eastern on Friday, December 16.
Original Post: Want to win a $25 Amazon gift card just for playing games? Sunshine Rewards is happy to be sponsoring a new contest on Facebook featuring the Big Fish game Fairway Fever.
What is Fairway Fever? The goal of Fairway Fever is to clear as many cards as possible within one minute. Fairway Fever runs on a tournament style, where each week you compete with your friends for the highest score and longest drive. There is a tutorial in the game to show you how to play.
Rules: You must be a Sunshine Rewards member to be eligible. Our tournament starts December 5 and ends at 11pm Eastern on December 9. Visit the tournament on Facebook at: http://apps.facebook.com/fairwayfever. To have your high score registered, you MUST "friend" me (Tricia Meyer) on Facebook so that I can officially see your score.
Also, be sure to visit the Sunshine Rewards Facebook page periodically to post your scores and see those that others have posted to see how you are doing in the tournament.
The person with the highest score as of the end of the tournament wins the $25 Amazon gift certificate. The runner up will get a Sunshine Rewards prize pack of goodies.
Be careful, we are not responsible for your chores, laundry, work, and meals not getting done because you get addicted to the game! And don't forget that you can find Fairway Fever and many other games at Big Fish. In fact, you'll find great Big Fish Games coupons and cash back through Sunshine Rewards.
(And don't worry that you will have stay Facebook friends with me. I only need to see your score on Friday to confirm it!)
2 Responses to "Win a Gift Card Playing Big Fish Facebook Game"
#

Susan

on 08 Dec 2011 at 10:19 am

This is an addicting game!

#

o sidibe

on 13 Dec 2011 at 8:21 pm

nice,
happy holidays