Jan 12 2012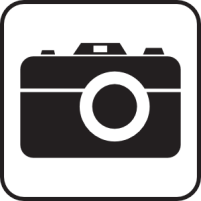 Want up to 275 pictures printed for free?
If you are like us, you always take digital pictures over the holidays with the intention of getting prints made but then somehow the holidays fly by and those pictures never get printed. Stop procrastinating and take advantage of these great photo deals!
Clark Color Labs 40 Free prints with first order. (Earn 4.00 when you become a new member there are make a purchase beyond the free prints)
Fujifilm SeeHere 50 Free prints with promo code. (Earn 4% back)
Kodak Gallery 50 Free prints with signup. (Earn 2% back on purchases)
ritzpix 20 Free prints for new customers. (Earn 6% back on purchases)
Shutterfly 25 Free prints for new customers. Free shipping on $30. (New members get $4 for a purchase. Returning members ear 4%)
Snapfish 50 free prints for new customers. (Earn 1% back on prints)
Walgreens 60% off prints. Pick up locally! (Earn 1% on purchases)
York Photo 40 Free Prints for New Customers. Free shipping on orders of $10 or more.
Visit the Sunshine Rewards Photo section for even more picture offers.
Comments Off on Great Photo Deals Including 275 Free Pictures