Feb 25 2014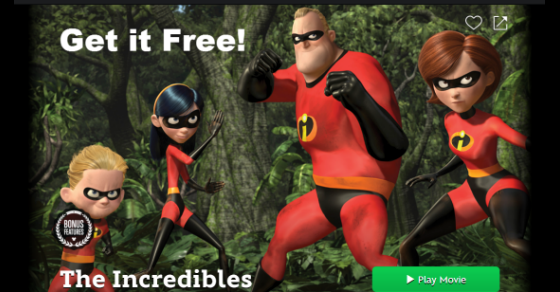 Disney is launching a brand new service called Disney Movies Anywhere. For a limited time, you can get a free copy of The Incredibles just for signing up and connecting your account with your iTunes account.
Disney Movies Anywhere will allow you to buy movies and be able to access them from devices anywhere–iPads, tables, phones, computers, etc. Over the next several months they will be adding more devices and more services.
Go directly to Disney Movies Anywhere to sign up and get your free digital copy of The Incredibles.
If you want to learn more about the service and see step-by-step instructions on how to sign up, read this post about Disney Movies Anywhere on Helping Moms Connect.
Comments Off on Disney's Incredibles Free on Disney Movies Anywhere