Dec 04 2014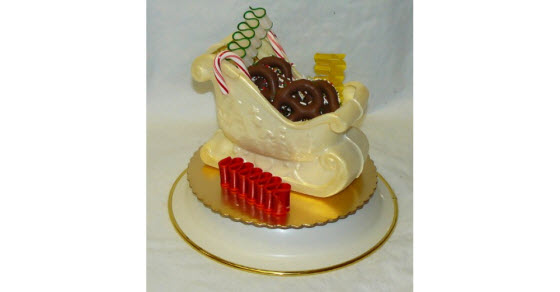 I'm not a crafty person, but the holidays always make me want to try a little harder–especially when it comes to creative food! When I was a kid we used to make all kinds of chocolate candies but I have gotten away from it over the years. We even made the mints for my wedding. I really need to get back to that!
One of our merchants, The Chocolate Belles, is an amazing source for cake decorating and candy making supplies. They have a YouTube channel where they show you how to do things like make Christmas candy or royal icing flowers. Their site has so many different molds for different types of candies and cakes.
One of their featured items right now is the Hollow Chocolate Sleigh Mold. How cute would that centerpiece be filled with holiday goodies of your choice? And it's simple enough that even I could do it! Check out the video below.
Also, be sure to visit Sunshine Rewards for the latest Chocolate Belles coupons and cash back. Through December 6 they are running a Cyber Week deal of 15% off. After that they also have some tiered coupons. Get your orders placed now and you will be making Christmas treats in no time!
[youtube1]Ez2QiC5jxEc[/youtube1]
Comments Off on Make a Candy Sleigh with Help from The Chocolate Belles