Apr 14 2015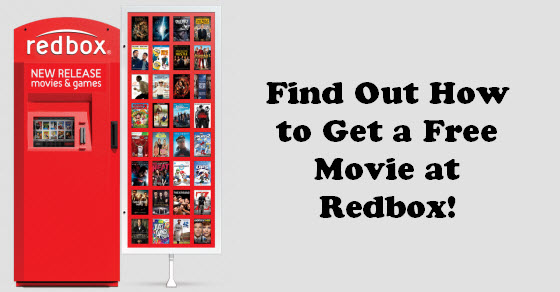 I love when Redbox sends me coupon codes for free movies! The only problem is that they often have to be used quickly and I only tend to get them on the weekend. That makes today's deal really awesome!
Text the word "SHOPS" to 727272 from your cell phone and they will text you back a unique code for a free DVD rental. You can also use it to get $1.50 off a Blu-ray or a video game.
My code is good for the next 12 days so I am not sure if that is when all of them will end (April 26) or if your 12 days will start from the date that you get the code. They change up their promotions frequently, so the sooner you take advantage, the better.
What will you use your free code for??
2 Responses to "Free Movie at Redbox"
#

Cindy

on 14 Apr 2015 at 9:24 am

I'm in, I text it and my code is good until 4/26…cool beans.

Good timing. My wife came to me with a list of two movies that are not on Amazon Prime, but at Redbox. I'll use this for one of them for sure.