Sep 25 2015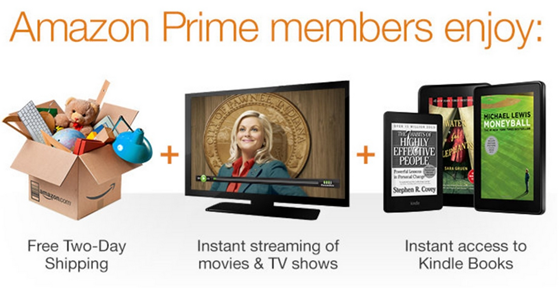 In celebration of Amazon winning 5 Emmy's at the 67th Emmy Awards this week, they are dropping the price for one year of Amazon Prime to just $67 today (Friday) only. (It is usually priced at $99 a year.) That breaks down to only $5.58 a month!
Once I started using Amazon Prime, I could never go back. We use it for watching movies and tv shows plus the free 2-day shipping. They recently started letting you download the movies for 3 days as well, so we are using that feature as much as possible. If you place one order a month for a year, you are likely to recover the cost of the membership just through saving on shipping.
If you have ever considered trying Amazon Prime, today is the day!
Comments Off on Amazon Prime One Day Sale Today