Oct 05 2015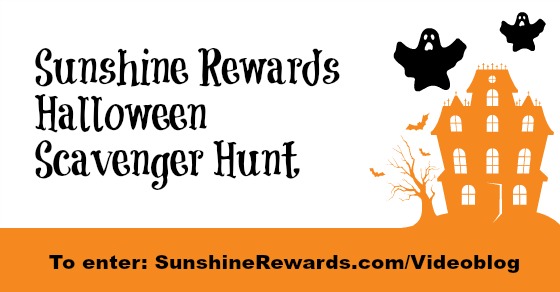 Visit one of the following Halloween merchants and pick out your dream costume:
We don't care if it's scary, funny, crazy, or traditional. Between now and midnight Eastern October 8, enter below. Get extra entries for spreading the word about the contest!
One lucky person will win a $25 Amazon gift card!
Must be age 18 or older to enter and a resident of U.S. or Canada. No purchase necessary. Void where prohibited by law.
14 Responses to "Halloween Scavenger Hunt"
#

Mandy Hillman

on 05 Oct 2015 at 2:12 pm

I love the Women's Disney's Cinderella Movie Prestige Costume from Costume and Party Supercenter.

#

Sherri

on 05 Oct 2015 at 3:48 pm

Oh!! I'm in love with Tudor history and would so enjoy the Anne Boleyn costume! http://www.costumesupercenter.com/womens+costumes-renaissance/90862R-womens-anne-boleyn-costume.html

I've always wanted to be a pirate and love the Women's Deluxe Pirate of the Caribbean Angelica at the Costume Superstore.

#

Karn M

on 05 Oct 2015 at 7:27 pm

I like the Batgirl costume from Costume and Party Supercenter.

http://www.costumesupercenter.com/womens+costumes-super+heroes/R887211-womens-grand-heritage-batgirl-costume.html

#

Hedy

on 05 Oct 2015 at 7:31 pm

http://www.costumesupercenter.com/plus+size+costumes-drinking/110625PFW-womens-plus-size-dr-shots-costume.html

I clicked on "drinking". I was not disappointed.

#

renita henderson

on 05 Oct 2015 at 7:52 pm

It's Disco Dolly Adult Plus Costume for me.
http://www.costumesupercenter.com/plus+size+costumes-70s/CC01683-disco-dolly-adult-plus-costume.html?CPID=5badf6fc-ade2-4c4b-aad3-a54baa52f64d

#

Katie

on 05 Oct 2015 at 9:58 pm

I liked the Wonder Woman costume

#

Marilyn

on 05 Oct 2015 at 10:14 pm

I love super heroes. I love the character…Scarlet, the Black Widow of the Avengers. Look at what I found…
http://search.wholesalehalloweencostumes.com/search?p=R&srid=S1-1SEAP&lbc=halloweencostumes&w=black%20widow&url=http%3a%2f%2fwww.wholesalehalloweencostumes.com%2fadult-costumes%2fwomens-costumes%2fsuper-heroes%2fDI43702-womens-theatrical-quality-avengers-black.html&rk=3&uid=97368927&sid=2&ts=custom&rsc=LHYIXYu2X9h0AjP8&method=and&isort=score&view=grid&CPID=038e3bcd-aa25-491c-9e43-200623dab7eb
I think it would be fun.

Ok, I will say it, I like the Angry bird costumes at Costume Discounters!

#

Linda

on 07 Oct 2015 at 2:14 am

the fireman's outfit!

I love the adult pumpkin costume because it is traditional and a classic!

#

Kim Holt

on 08 Oct 2015 at 4:57 pm

I love the 50's – I like the adult poodle dress costume from Costume Discounters

#

Martha

on 08 Oct 2015 at 7:56 pm

I like this one! http://www.costumediscounters.com/ghostbusters-jumpsuit-dog-costume-r887865.html

#

Linda

on 08 Oct 2015 at 8:59 pm

the angry bird costume