Nov 02 2015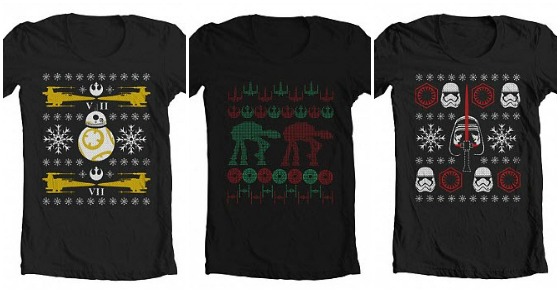 Hobo Ninja has done it again! Last year the Star Wars "Ugly Christmas Sweater" style shirt was very popular. This year they are taking it even further by introducing 2 new shirts inspired by The Force Awakens.
You can get the Good Guys or the Bad Guys for only $9.99 plus free shipping. They also still have the Very Merry Star Wars one from last year. The t-shirts come sized small through XXXL (additional cost). You can also have them made into a sweatshirt for $25.00.
Head straight to the shirts or get cash back from Sunshine Rewards.
Comments Off on Star Wars "Ugly" Christmas Shirts $10