May 20 2016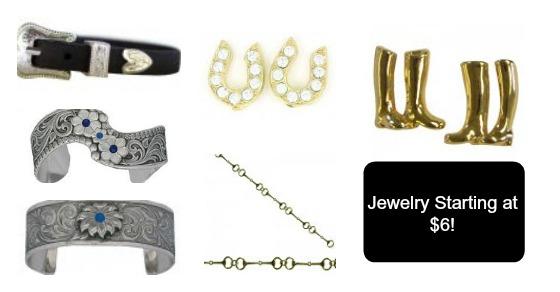 If you have a horse lover in your life, we have found some great deals for you! Use our exclusive coupon code (SUNSHINEHLZQ2) to save $5 off of $54 on Gifts and Jewelry items from HorseLoverZ.com. Plus get an increased 4% cash back!
I was surprised at the huge selection of jewelry that they have and the wide range of prices. I found some really cute earrings for only $5.99. Of course, you can also go the whole way up into the thousands for 14K gold and diamonds. They essentially have something for every budget. Choose from necklaces, bracelets, rings, earrings, watches, charms, pins, jewelry boxes, and more. They even have hair clips that look like snaffle bits!
Take advantage of our coupon plus our increased cash back at HorseLoverZ and let us know what you think!
Comments Off on Jewelry And Gifts for Horse Lovers (Exclusive Coupon!)