Jan 20 2017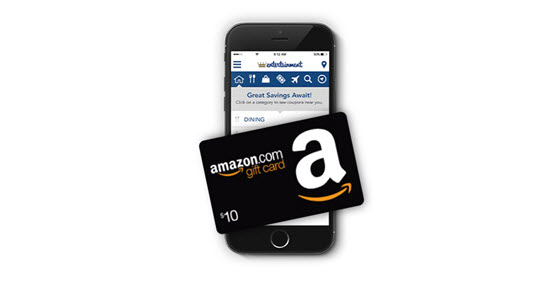 Entertainment Book is running a special on their annual digital memberships. Regularly $19.99, you will get a $10 Amazon eGift Card when you sign up for an annual digital members. Plus, you'll get $1.60 back from Sunshine Rewards when you shop through us. That takes the price of the subscription down to $8.39.
I bought it to see what kind of deals I could get and on the very first page there was a coupon that would make up that $8.39 for me. It's a free Papa Murphy's pizza with purchase of another. We order 2 Papa Murphy's pizzas every Saturday night! Using that one coupon plus my cash back plus the Amazon gift card, I will have already made up the price of the subscription for the YEAR and will still have 11 months to use other coupons.
Obviously the savings are different depending on the city but there are a lot of national chains in there that should save you money almost everywhere in the country. This deal ends soon!
Comments Off on Entertainment Book Free When You Use One Coupon