Sep 01 2017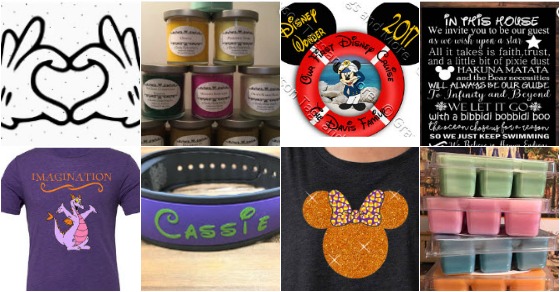 Although Etsy isn't part of Sunshine Rewards, some of these deals were so good that we had to tell our Disney-loving members. It's VERY rare that you see site-wide Etsy sales (this may be the first). And there are hundreds…maybe thousands of custom Disney products included in the sale. It looks like each vendor determined the percentage off they wanted to give, so it does vary between 10% and 50%. Here are some of the favorite things we found:
Disney scented wax and candles starting at $3 each
Fish extender gift
Cruise door decorations
Halloween t-shirts
Personalized signs
Walll decals starting at $1
Disney fabric
There are so many cute things! I've ordered party favors, fish extender gifts, MNSSHP t-shirts, Christmas gifts, door decorations, and more through Disney because everything is so creative and personal.
Visit this special landing page to see all of the Disney products on sale on Etsy.
Comments Off on Save Up to 50% On Disney Items on Etsy (Ends Soon!)