Oct 24 2017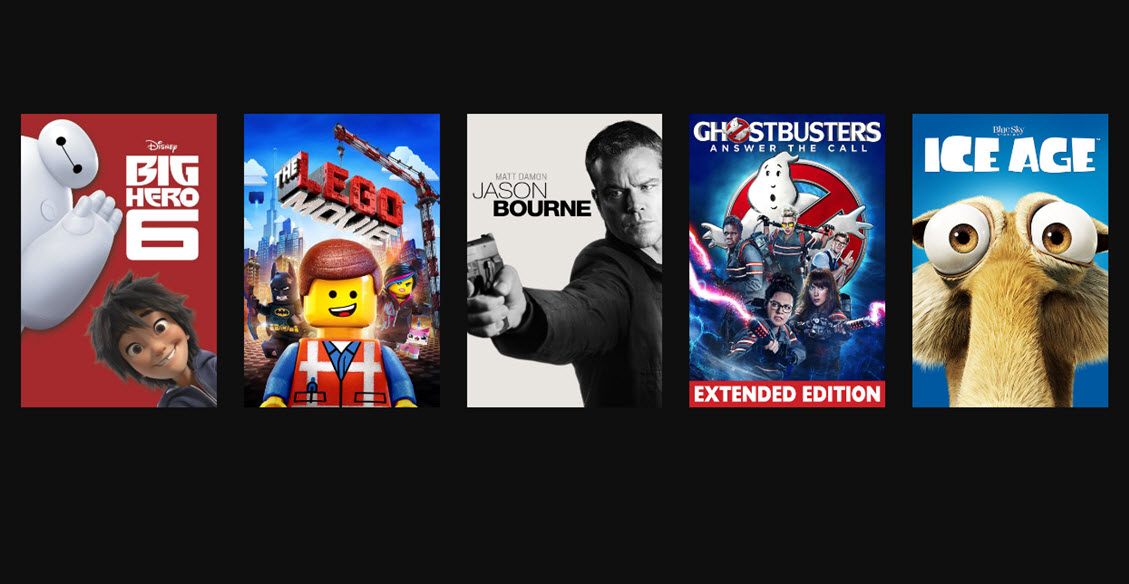 Added: We just heard that the last day to move your Disney Movies is February 28. That likely means this promotion is also ending.
Remember when Disney released its movie service, Disney Movies Anywhere? Now they have partnered with other companies to create the comprehensive Movies Anywhere. Movies Anywhere allows you to connect your different digital movie accounts in one place and then be able to watch them…you guessed it….anywhere.
The biggest deal right now is that when you create your account and connect your other retailer accounts, you get 5 free movies. You get 2 free when you connect your first account and 3 free when you connect your second. I actually did this last week when I set up my account and I connected my Amazon, Vudu, Disney Movies Anywhere, and Google Play accounts.
The movies that you get for free are:
Ice Age
Ghostbusters Answer the Call
Big Hero 6
Jason Bourne
The Lego Movie
It's a great opportunity to snag some free movies plus start consolidating your movie libraries. I don't buy many movies but through various promotions like this I have managed to accumulate 27 movies in my account.
Visit Movies Anywhere to take advantage of this limited time offer.
Comments Off on 5 Free Movies with Movies Anywhere