Aug 17 2018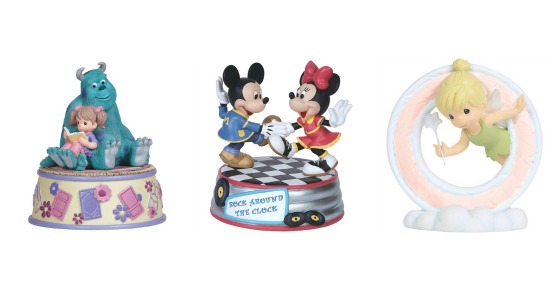 Precious Moments is running a coupon (DISNEY18) for 20% off select Disney gifts. I found some amazing deals on figuines, music boxes, and snow globes.
One of my favorites is the "Snuggle-Time" Resin Music Box that features Sulley and plays "If I Didn't Have You" for only $14.80 with the code.
For the classic character purists, there is a Mickey and Minney "Rock Around the Clock" music box for $28.39 (originally $50.99). Figurines like the Tinker Bell "O" start as low as $3.59!
Now is a great time to stock up for holiday gifts for any Disney fan! Plus earn an increased 6% cash back from Sunshine Rewards.
Comments Off on Disney Precious Moments Sale (Starting at $4)