Aug 29 2018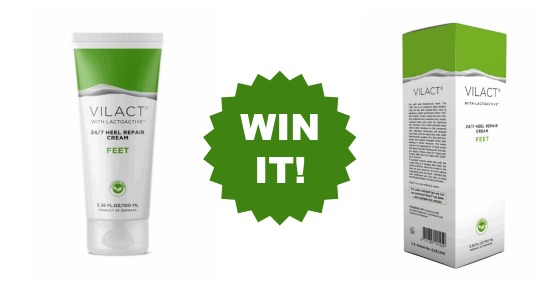 When we were approached to do a review and giveaway for Vilact, it took me almost a week to decide what product I wanted to try because they have so many that look interesting! I ended up choosing the Vilact Heel Repair Cream because it is the one thing I think almost anyone anywhere could use. Other products on their site include Skin Cream, Baby Skin Cream, Lip Balm, and various kits for feet, hands, babies, and sensitive skin.
All of the Vilact products contain Lactoactive. While that sounds like "milk," it doesn't contain milk at all. It's actually bovine colostrum, which results in a product that is better at penetrating the skin and providing lasting moisture. I tried the product for a week and can say that I definitely see a difference. This particular cream is very concentrated so you only use it on your heels and soles. I found that it worked best when I exfoliated first.
Do you want to try it yourself? There are two ways! First, we have an exclusive Vilact coupon code, SUNSHINE, that will get you 15% off anything on their site (plus 4% cash back from us). Second, you can enter the contest below and have your chance at winning the 24/7 Heel Repair Cream (worth $34.99).
12 Responses to "Enter to Win Vilact Heel Repair Cream"