Oct 03 2018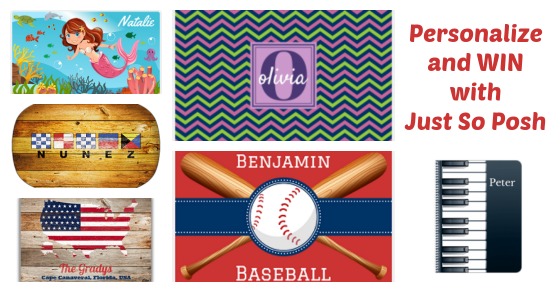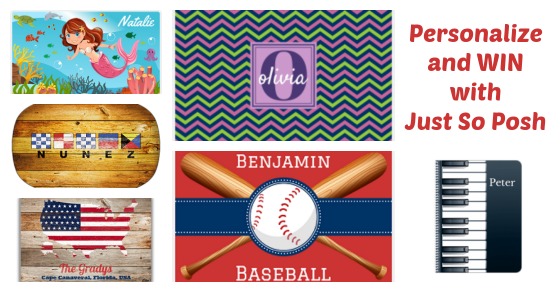 I have so much to pack into this one post–cash back, an exclusive coupon, and a contest!
Last month I was given the opportunity by Just So Posh to try out their personalized product site and review some free products. I didn't want our members to be left out, so I tried to think of a way that I could personlize something but still give it away as a prize.
As I shopped the site full of journals, platters, placemats, canvas wraps, decor and more, I spotted the beach towels. But what could I have personalized on it that anyone on our site could use? I saw the US Flag Beach Towel and immediately loved it (sorry Canadian members). So in addition to the products I got for myself (that you can see in my Facebook video), I snagged a US Flag Beach Towel and personalized it with the word "CELEBRATE" to give away to one of you!
The great thing about their site is that you can see things as you are customizing them. So the towel I ordered looked like this: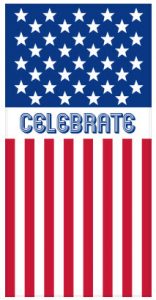 In addition to this giveaway, we have a VERY exclusive 30% off coupon code (PoshSunshine) that can only be used by the first 25 people. You won't find anything better than 10% anywhere else, so this is a HUGE savings! On top of that, you will get 5% cash back from Sunshine Rewards. And everything on their site has free shipping.
Check out my video to see what else I ordered and get yourself entered below to win the beach towel!
One Response to "Win a Beach Towel Plus Exclusive Coupon, Cash Back, and Free Shipping"
#

Abigail Gibson

on 05 Oct 2018 at 1:46 pm

I order personalized items for my grandmother as she lives in assisted living. Makes it much easier to keep track of her stuff.