Nov 02 2020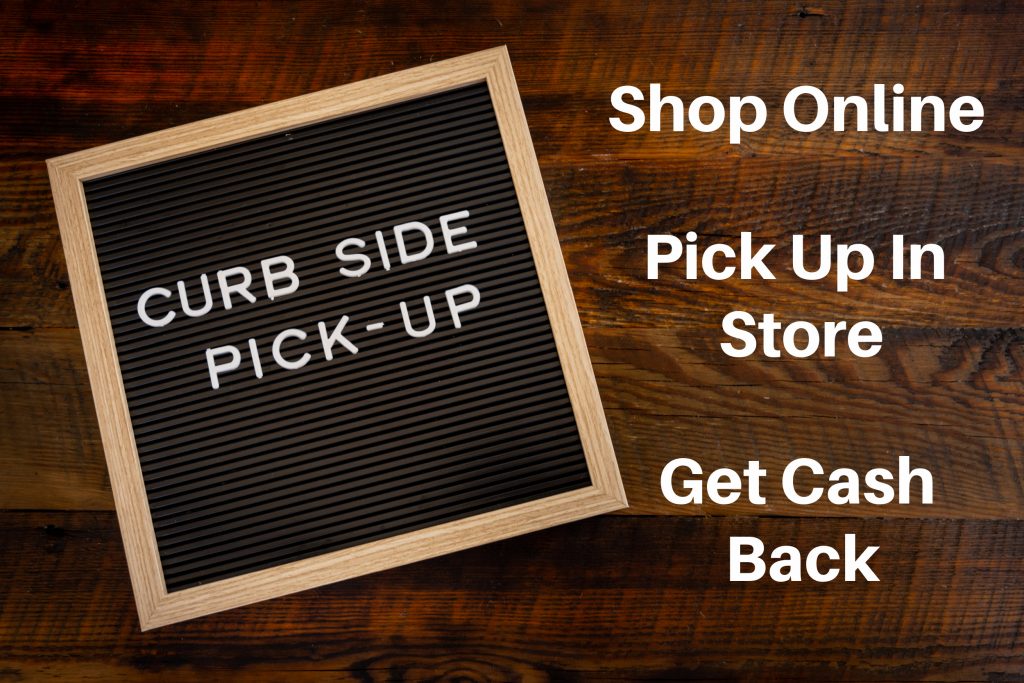 One of the biggest changes many of us have made during the pandemic is shopping online and picking up in stores, including our groceries and even restaurant meals. Although Sunshine Rewards has always had an "In-Store Pickup" category, it was never something we focused on.
As we get closer to Christmas, shopping delays are going to get worse and we know you want to get your gifts on time. To help with that, we have spent the last couple of weeks looking for more merchants that allow you to shop online and pick up either in the store or curbside. So far we have over 50 Sunshine Rewards merchants! We are committed to adding as many more as we can in the coming weeks.
You can find all of the In-Store Merchants by clicking here or by looking for "In Store Pickup" in the Category dropdown of every page of the site. You'll see the cash back listed for each merchant along with whether or not we currently have any deals listed for them. The merchants do vary a lot in how you can do your pickup and how quickly the merchandise will be available.
Hopefully this new effort will be a help to everyone as we feel the holiday shopping crunch!
Comments Off on Get Cash Back When You Pick Up In Store