Oct 27 2021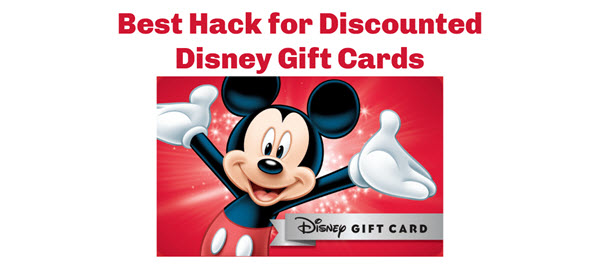 If you know the Sunshine Rewards family at all, you know we spend a LOT of time in Disney. We are Annual Passholders and own DVC. We use our Southwest card to earn points to fly for free. We are pros at finding ways to save here and there so that we can take more Disney trips!
After researching for weeks and working through all of our merchants, I came up with the best way to get Disney Gift Cards discounted so that you can save on pretty much everything you buy at Disney.
Most people will tell you to buy your cards at Target using your RedCard to save 5%. But I hate that I don't get credit card rewards for that (see above about Southwest). The trick I have figured out will not only save you the MOST on your gift cards but will allow you to pay with your credit card and earn rewards on top of it!!
How to Stack Deals on Disney Gift Cards

I don't know how long this will work, so take advantage of it while you can.
First, right now you can get Disney Gift Cards at Sam's Club for between and 3% and 4% off depending on denomination:
$50 card for $47.98 (4% off)
$75 in cards for $71.98 (4% off)
$150 in cards for $144.98 (3.3% off)
$500 card for $484.98 (3% off)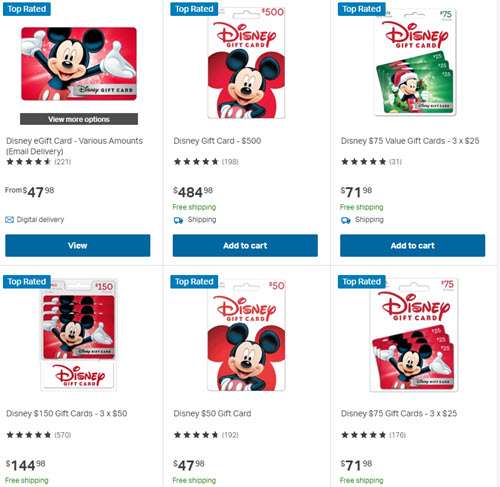 As you can see, the best deal is actually to buy the smaller cards– either the $50 or the 3 for $75. This will vary as Sam's Club runs special deals (like Black Friday)
Next, Sunshine Rewards has increased cash back at Sam's Club to 2% when you buy gift cards. Although gift cards are often excluded from cash back, Sam's Club is specifically including them right now.
So add that 2% to your initial savings and you will actually save up to 6% on your Disney Gift Cards.
But wait….what if you don't have a Sam's Club card? Right now Groupon is running a special $20 Sam's Club membership. So you only have to be buying about $350 in Disney Gift Cards to still come out ahead, even after buying the Sam's Club Membership (and it comes with a free pie!)
Lastly, if you aren't already a Sunshine Rewards member, you'll get $5 just for signing up. And then you can use all of your SR money to cash out for more Disney Gift Cards if you like!
Comments Off on Best Hack for Discounted Disney Gift Cards