Nov 19 2021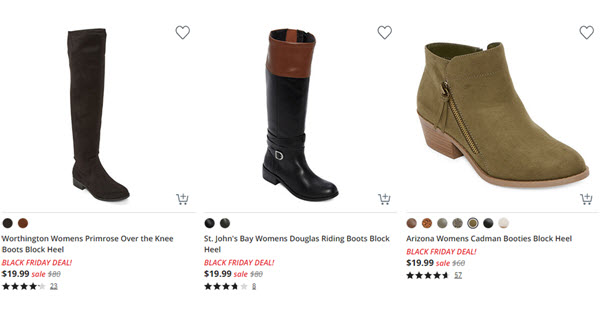 Featured Deals and Coupons
$19.99 Women's Boots Sale at JCPenney. Choose from 18 different styles from booties to over the knee–rain to snow. They are running a LOT of Black Friday Deals already so it's worth checking out even more than the boots!

Oriental Trading Company 50% Off. Large Christmas gift bags with tags for $1! Lots of holiday items onsale in this Black Friday Early Access Sale. Plus get free shipping on orders over $49 when you use code AFFOTC.

$14 Custom Photo Puzzle at Walgreens. Fun gift idea! Today only use code NOWPUZZLE to save 60% plus free same day pickup.
Today's Increased Cash Back
Comments Off on Featured Deals Nov 19, 2021