Nov 23 2021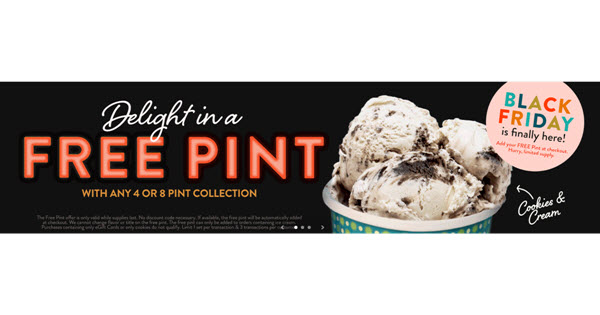 Featured Deals and Coupons
Free Pint at eCreamery. Buy any 4 or 8 pint package and get a free Pint of Cookies and Cream Ice Cream. Plus get free shipping on any order! The Holiday Premium Collection features 4 holiday flavors and is 14% off. Other holiday collections are up to 33% off.

25% of Subscription Boxes at Cratejoy. I know I have been mentioning their deals a lot, but it's because I love them! Right now use code BLACKFRIDAY21 to take 25% off hundreds of different gifting boxes.

Snake River Farms Up to 40% Off. Take advantage of their pre-Black Friday Deal with up to 40% off select meat including Filet Mignon, Ribeye, T-Bone, Wagyu Beef, New York Strip, and Korobuta Pork Chops.
Today's Increased Cash Back
Comments Off on Featured Deals Nov 23, 2021