Dec 21 2022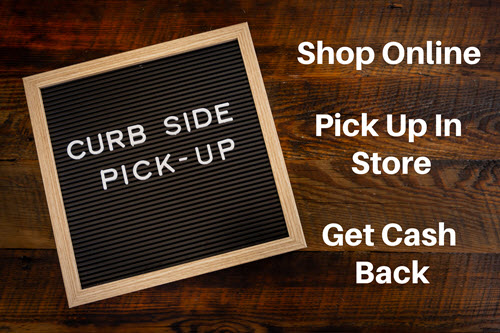 See All Stores with Cash Back Shopping Plus In Store Pick Up
Featured Deals and Coupons
25% Off at Bed Bath & Beyond When you click on the top of their site and enter your email, you will get a coupon for 25% off curbside pickup. Also get free same day shipping on some orders!

Claire's Buy 3, Get 3 Free Everything on the site is included. Once you set your local Claire's, it will tell you whether each item is available to be purchased online and picked up in-store today.

Up to 60% off Macy's. So many last minute gift ideas! Spend $25 and get free shipping. Use ciode GIFT to take an extra 15% off MANY already discounted items.

One hour delivery on orders over $20 at Walgreens. 40% off everything photo, including last minute cards!
Today's Increased Cash Back
GourmetGiftBaskets.com Earn an increased 6% cash back. Plus gifts can still get there by Christmas!

Fans Edge Earn an increased 6% cash back plus order today to get it by Christmas. Clearance sale up to 70% off!

Botanic Choice Earn an increased 8% cash back plus use our code SUNSHINE15 to save 15%. Stock up to start the new year healthy!
Comments Off on Featured Deals for December 21, 2022 (In-Store Pickup!)