Jan 18 2023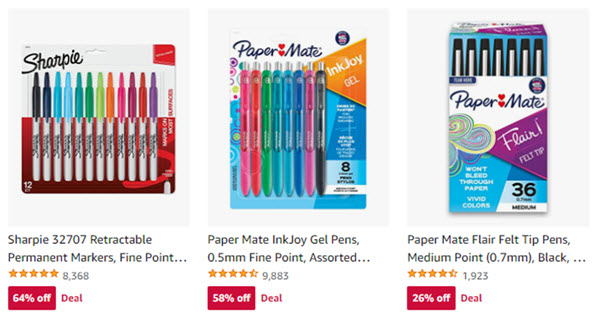 Good markers and pens ALWAYS need replacing, and they are some of the most popular deals on Amazon. Right now they are running Paper Mate, Sharpie, and EXPO brand deals including:
Paper Mate InkJoy Gel Pens $11.50 (58% off)
Sharpie S-Gel Pens $9.26 (45% off)
EXPO Magnetic Dry Erase Markers with Eraser $12.22 (16% off)
Sharpie Retractable Permanent Markers $16.16 (64% off)
Paper Mate Clearpoint Mechanical Pencils $10.13 (22% off)
and more!
If it's time for you to stock up your home, office, or school supply stash, these are some great deals!
Leave a Reply