Aug 31 2023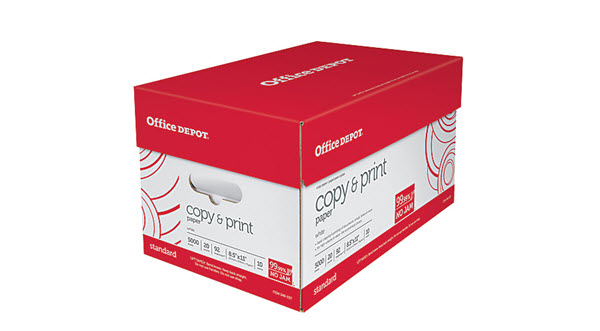 I'll be honest that I had to do a little reseach to figure out just what a good deal this paper deal is today at Office Depot. They said it was for 24 hours only, which made me think it must be pretty good. Turn out, it is GREAT!
Regularly $88.69, today only you can get an Office Depot Brand Multi-Use Printer & Copy Paper (Letter Size), 500 Sheets Per Ream, Case of 10 Reams, for only $39.99. That's 55% off! There is a limit of 5, but if you go through a lot of paper at work or at home, this is the ideal time to stock up.
I searched for the same quantity of paper on other supply sites and found them to be in the $60-70 range, with the very lowest being $49.99.
Leave a Reply